Learn the basic stuff about RUSH Plus Deals and what this voucher platform is all about.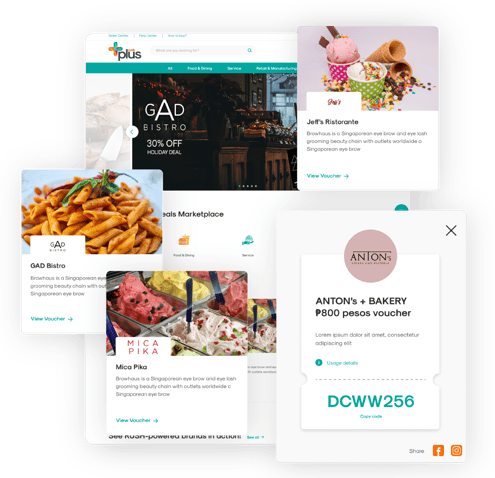 RUSH Plus Deals is RUSH's newest voucher hub featuring RUSH-powered merchants and partner brands. This platform serves as home to various vouchers, deals, or special offers that customers can avail of when they checkout products online, or visit their favorite brand's physical store.
In this article:
Inside RUSH Plus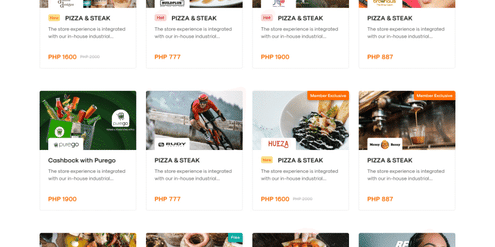 The home page makes it easy for customers like you to check all available deals right from the home page. You may browse the voucher catalogue by selecting the deal categories you want to explore:

Do you want to check out all special deals per brand? You can view a list of all the RUSH-powered brands that are on RUSH+, visit their brand page, and see all their available offers.

There are also special sections within the home page that show special curations of vouchers, including seasonal offers and deals from a featured brand!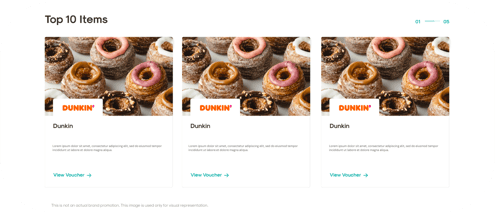 Brand Pages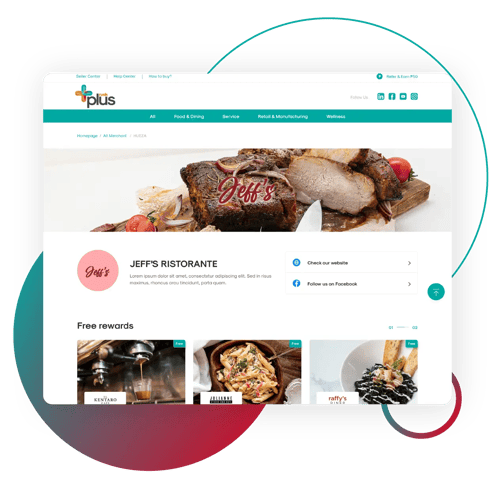 You can visit your favorite RUSH-powered brands from their dedicated brand pages. Each brand page houses all of the brand's available deals and includes links to their social media pages and their RUSH-powered channel (ex. web store, Loyalty website, etc.) or website.
Deals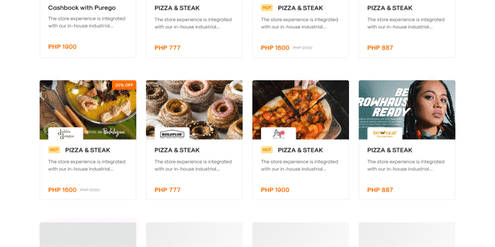 The most important of all: the vouchers! The All Deals page shows all available deals across all brands on RUSH+, which can be either of two deal types: Free or Member Exclusive. Free deals are offers that users can redeem by providing just their mobile numbers. Member Exclusive deals, on the other hand, are premium offers that users can redeem after providing their complete profile.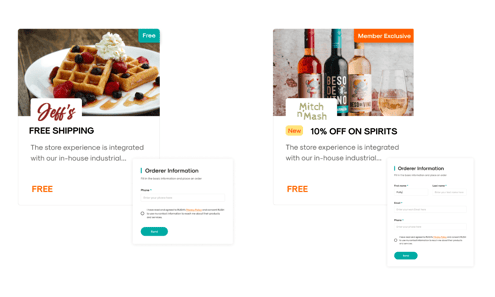 Coming Soon
Watch out for all the upcoming features and other platform enhancements such as Member Registration and Seller Center!