Learn how to be featured and expose your brand on the homepage of RUSH Plus!
In this Article:
RUSH Plus Brand Spotlight
How to be featured?
Useful Tips


---
THE BRAND SPOTLIGHT
This section on RUSH Plus features a specific merchant with awesome and multiple deals that all customers can redeem. This also gives an added exposure for your brand.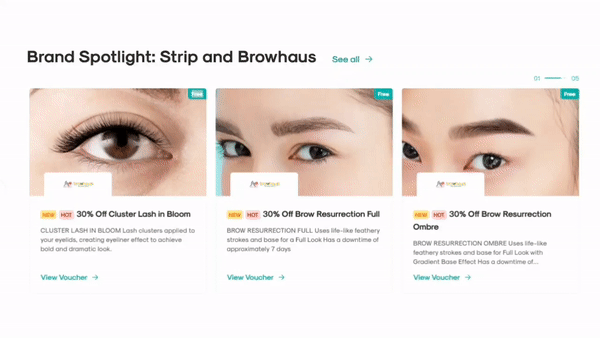 HOW TO BE FEATURED?
It's pretty simple- offer lots of great deals! This will make it more enticing for customers to browse on RUSH Plus and to have many options on deals that they can redeem.


USEFUL TIPS

1. Offer Irresistible Deals
These offers are what will make your customers come back for more. So offer deals that your customers cannot resist. Check out the type of deals you can offer on RUSH Plus.

2. Provide Great Visuals
Your customers care what your products look like. So, make sure to use high-quality, enticing photos that best showcase your product.

3. Offer an Extended Promo Period
Offer deals that have a long duration period. This way, you can maximize your exposure and more customers can enjoy your offer.