In this feature: Updates on RUSH Plus, New CMS Feature, and more new blogs!

It's the month of October! Are you feeling the Christmas Breeze yet? 😉❄️
We've rounded up the latest happenings this month, including a new feature on your E-Store name link, the Rush Academy, and some of our latest resources on customer loyalty and food eCommerce. Check them out!
Launching Soon: RUSH+

RUSH Plus is yet the biggest discovery execution that brings RUSH merchants to the front and center of their customers' buying journey. This serves as home to various vouchers that customers can avail of when they shop or order from your RUSH-powered customer channels, or even your brick and mortar stores.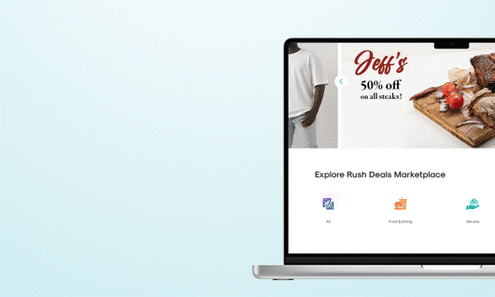 ___________________
WHAT'S NEW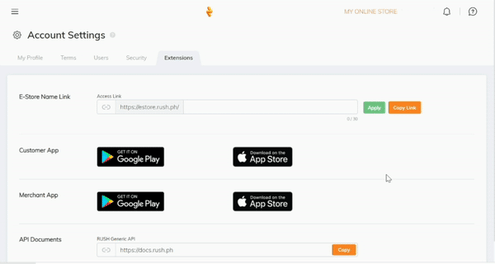 Customized E-Store Name Link (URL Slug)
Want to modify your digital store's URL extension (also known as slug) and update your E-Store Name Link? You can now easily do so on the CMS!
Go to your Account Settings > Extensions and set an E-Store name as your URL extension and you're good to go! Quick tip: while you can do this whenever you like, we still recommend getting your Name Link right the first time to ensure that your digital marketing efforts are intact.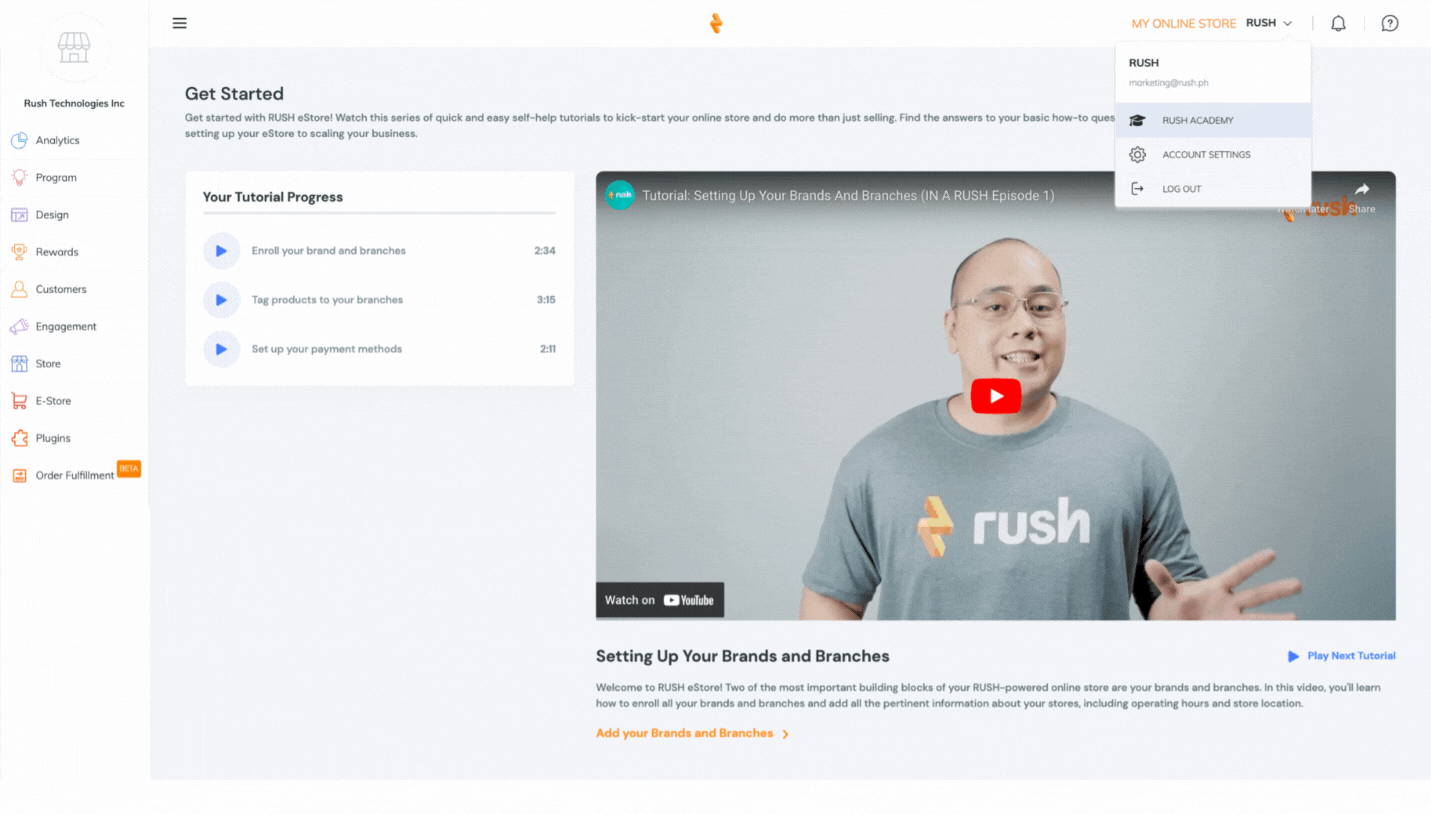 The RUSH Academy (CMS)
If you need help setting up your store or a refresher on the important features of your eStore, the Rush Academy is here! Watch quick tutorial videos and learn all the things you need to know so you can get your online store up and running.
To access, choose the RUSH Academy from the account options found in the upper right-hand section of your CMS. Watch out for more tutorials coming soon!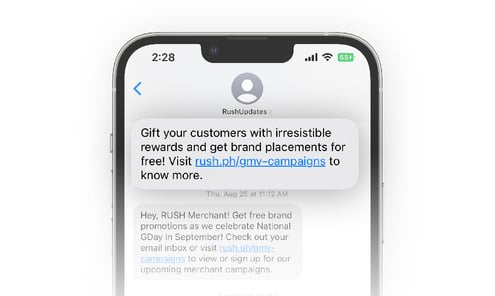 A2P SMS Broadcast Updates
In an effort to minimize smishing campaigns or sending of fraudulent SMS messages, Globe Telecom is temporarily blocking SMS broadcasts that contain embedded links. This directive only affects Person-to-Person (P2P) broadcasts sent from any network; hence, Application-to-Person (A2P) broadcasts or SMS campaigns using masked sender IDs are not affected by this implementation.
To ensure that your SMS blasts are successfully sent to your customers using your masked sender ID, go to the Engagement module of your CMS > Create Broadcast > SMS. Then, create your SMS campaign, choose your customer segment, and schedule your SMS blast send-out.*
*If your free monthly SMS credits have been consumed, broadcast SMS rates shall apply.
___________________
ON THE BLOG
Customer Loyalty Programs: Types, Examples, and How to Build

Through this blog, explore the importance of customer loyalty, various types of loyalty programs, and how to build a successful one. Check it out >

Elevate Your Beverage Business: 6 Best Packaging Design Ideas

Make your beverage product stand out with a good amount of innovation and creativity. Read this blog for some design ideas that exemplify just that.

Food eCommerce 101: How to Start an Online Food Business

If you're looking for the best guide to teach you the basics of food eCommerce, the blog will teach you how to use the internet for your online food business. Read it here >
___________________
NEED HELP?
Help Center

Find answers to common questions about your RUSH-powered platforms, our terms of service, and other self-help resources to help you seamlessly operate your online business. Visit the RUSH Help Center today.