Follow-up Order
Customers always check the status of their order regularly, whether it is an instant order that is expected to arrive within a few hours, a same-day delivery order, or a delivery that requires extended duration.
For Customers, nothing is more convenient than being able to follow-up their order without calling the store to ask for updates.
Customer's View to Follow-up Order
The Follow-up Order button will only be clickable again 30 minutes after the previous request has been sent.
Store View on the Merchant Mobile App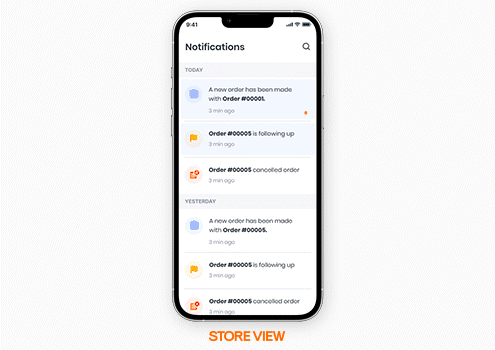 The merchant can directly contact the customer if the merchant needs to clarify anything. To do this:
Employee should log in to the Merchant App
Check the pending orders
Select the order which needs to be clarified