Target Segment
As a merchant, you may create target segments for your engagement activities. This will help you aim to send broadcasts to your specific customers either via SMS and/or email.
You have the ability to segment them through demographic or even selected users by uploading their mobile number/ email address.
Log in to CMS
Click Customers Module
Go to the target segment tab
Click the "+ New Target Segment" button.
Once you clicked "+ New Target Segment," You will see the following information that you need to fill out: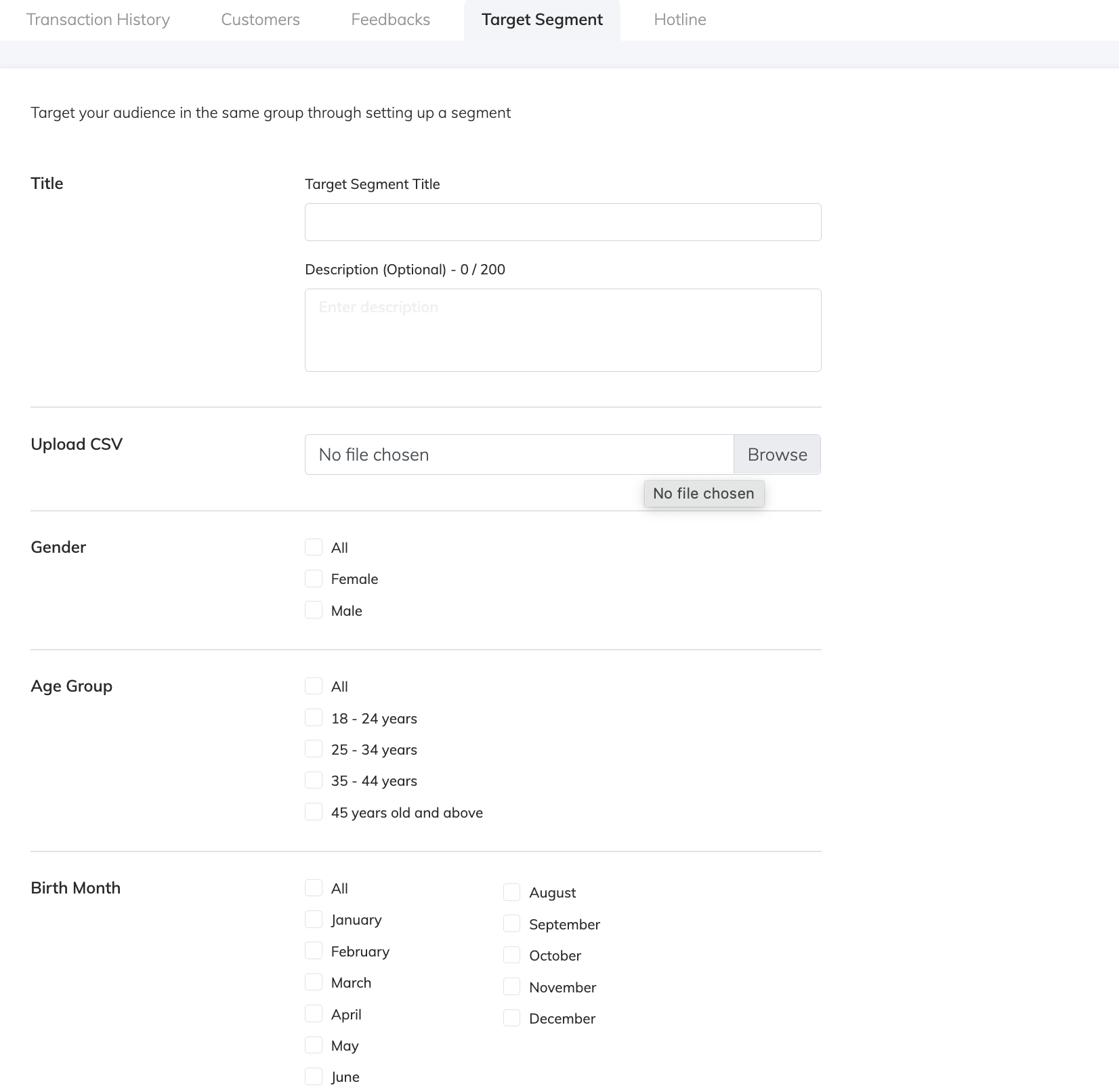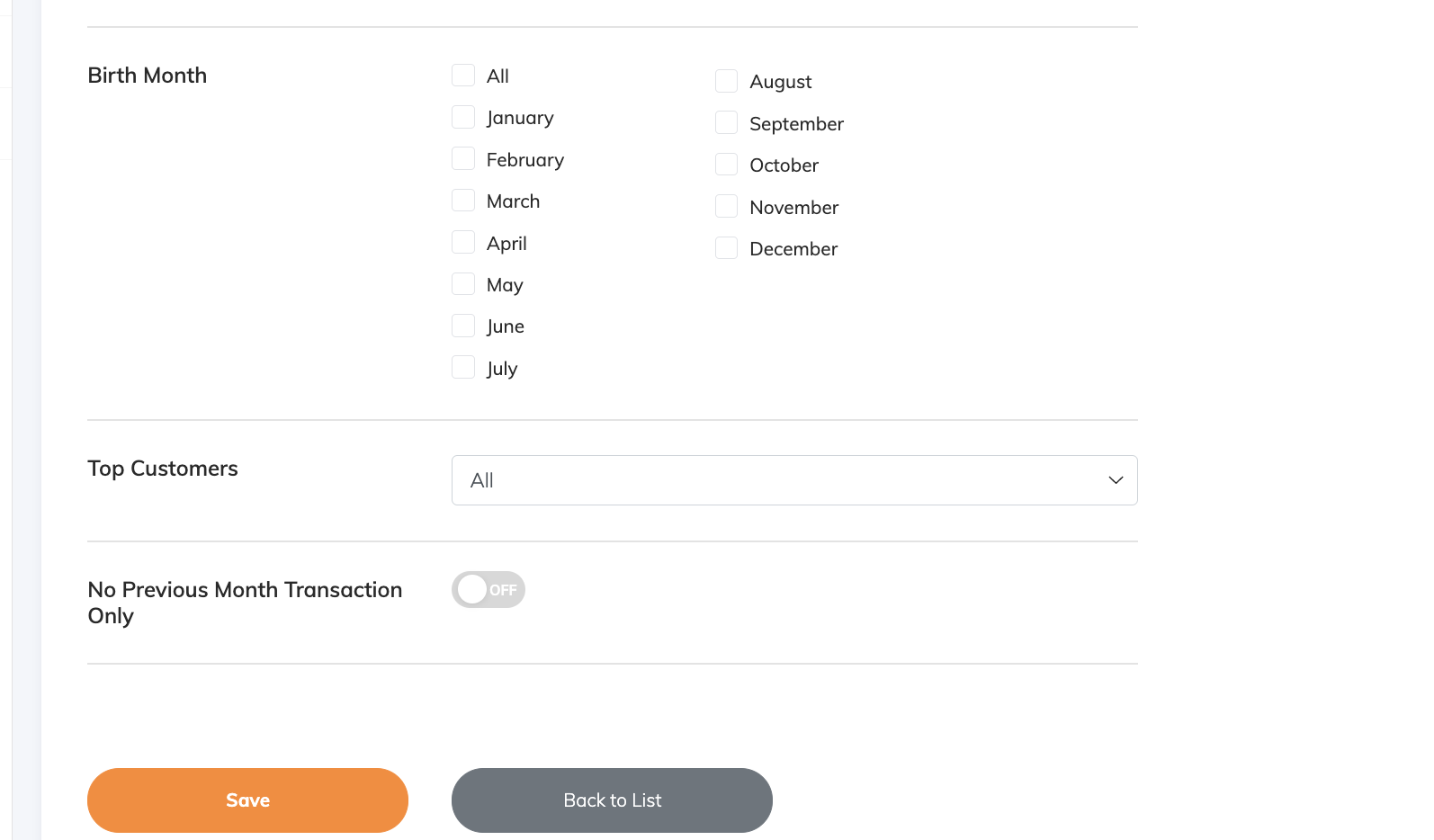 Then click the save button after you have entered all the information needed.