Configure your delivery and pick-up settings in one place.
Previously located in the Advanced Settings of each of your brands, the logistics options are now moved to the Order Fulfillment module. This is the hub for all settings related to the delivery or pick-up of your orders. With this new feature, you are now able to accept advanced orders for scheduled delivery or pick-up, set a pre-order lead time, and set the order fulfillment settings for same-day delivery.
The different logistics options that you can choose to activate for your branches are Deliver Now, Scheduled Delivery, Pick-up Now, and Scheduled Pick-up.
In this article:
Delivery Settings
From your Delivery Settings, you can choose whether to enable the Deliver Now option for some or all of your brands and branches, and configure the settings of your scheduled delivery for advanced orders. With these settings easily customizable for each of your branch, you can provide your customers with different delivery options for branches nearby. This also gives you the flexibility to prepare your customers' orders ahead of time and anticipate the logistics you will be requiring for a particular day and time.
To know more about each delivery option, read the article here.
Pick-up Settings
If you opt to allow your customers to collect their orders form your store, you can enable store pick-up and update the settings from the same module. You may apply the same settings you set for Delivery (Deliver Now or Scheduled Delivery), or choose different settings for pick up. Whichever you choose, the set up process is easy for merchants to navigate.
To know more about each pick-up option, read the article here.
Once set, the updated delivery and pick-up options will now appear on your customer channels.
This is how the options will appear on the checkout page of your web store: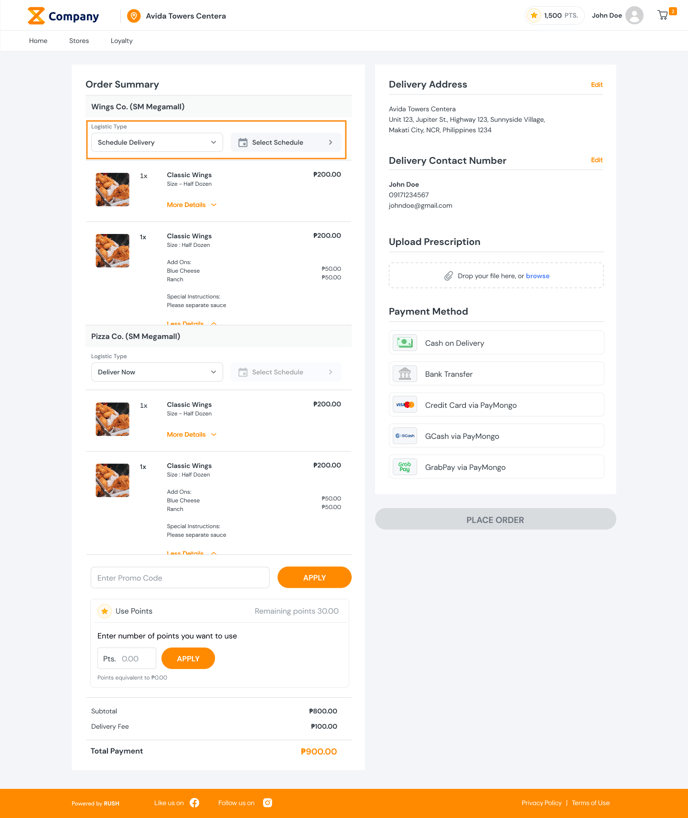 Date picker: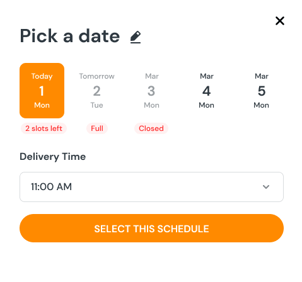 This is how the order fulfillment options will appear on the checkout page of your mobile app: